Susan York faces the biggest decision of her life. "A baby or college?"
Unmarried and confused, Susan is not looking for a guy. She only wants to get through her classes without getting sick.
Colt Lefevour needs help with his English Lit homework until he discovers Susan is pregnant. Hurt from his ex-girlfriend aborting his baby, he wants to be the father of Susan's baby, but can he convince her to let him help.
Excerpt from Baby Decision
Susan took in his relaxed stance. He stood, leaning back against their professor's desk. With a strong, athletic body, he looked like good sex wrapped in soft worn jeans. His attitude, almost cocky, seemed to disappear when he smiled. Add in his sandy blond hair and green eyes, and she could easily see why women found him hard to resist. Her breasts tightened with longing. She marveled at the feeling, which had deserted her the last few months. Her stomach, on the other hand, rumbled loudly with distaste.
She'd noticed most of the girls in the class wanted to win his favor. He'd been nice to all, but he still remained unattached, which only added to his appeal.
A quick surge from her abdomen caused Susan to grab her purse. She couldn't make it to the end of his speech. Bolting from her seat, she sped to the classroom door.
She ran down the hall, bent on getting to the bathroom. After six months of pregnancy, she should be used to getting sick at the drop of a hat.
Once in a bathroom stall, she dropped her purse and allowed her body its release. She gripped the cold, ceramic toilet with her hands to hold herself erect.
She gasped in air after her stomach emptied itself. "I hate this," she mumbled, flushing the toilet.
Coming out of the stall, her reflection in the mirror hit her in the face. A sigh escaped. She looked awful. She swished back her dark brown hair and turned on the faucet. Cold water stung her face when she splashed it against her skin and rivulets slid down her pasty white cheeks. Her hair hung limply over her shoulders, lifeless and dull. The red lipstick she'd added to her lips this morning to give them color completed the picture…an ugly Gothic queen.
She couldn't believe the girl in the mirror had been called beautiful only a few weeks ago. But then, the guy only wanted to get laid. He hadn't known she wasn't in the market for any man.
The door to the bathroom squeaked opened, and she turned.
"Gosh, Susan, are you all right?" Tracy, a cute blonde from Susan's class, rushed forward.
"Yes, I'm fine." Susan pulled paper towels from the dispenser and patted the moisture from her face.
"Well, you should have seen Colt's face when you went barreling out of class. I thought he was going to take off after you. He just stood there, staring at the door." Tracy dropped her jaw and opened her eyes wide in a parody of shock.
Tracy laughed at her silly face in the mirror. "Mrs. Murphy had to tell him to continue. Then when class was over, he helped me gather up your stuff." She dropped Susan's book bag on the counter with a thud. "The man must really have the hots for you."
The admiration in Tracy's eyes didn't help Susan feel any better. She didn't welcome his concern. Now, because of it, she'd have to apologize for running out on his speech.
Even worse, she'd have to endure the scent of his cologne again.
At Amazon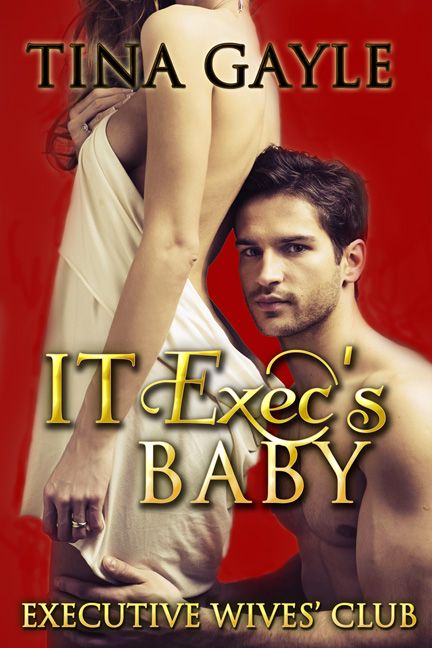 Brie Sullivan has a new baby girl and there are a million things to do, but Brie doesn't have the energy to keep up. Why? She's still grieving for her husband and suffering from baby blues, but she won't let that stop her. She's come up with the answer–find a new husband to be the father of her kids.
Jason Clark has been doing everything he can to help Brie. He loves her but can he accept her proposal of marriage knowing she's not thinking clearly about the future?
Excerpt:
A tall silhouette stood behind the
glass panels framing the door. She paused, her hand resting on the doorknob.
"Who is it?"
"Brie, it's me, Jason. Is
everything okay?"
Wonderful
,
he wouldn't stay long, not after everything that had happen during Isabella's
birth.
Then again, could she blame him?
She had clung to him as if he were a life line, becoming upset if he even stepped
away from the hospital bed.
A little voice sounded in her head.
Don't invite him in.
She nodded her agreement. He didn't
need to see the dirty dishes in the sink or the half-folded laundry in the
living room or that she hadn't vacuumed in more than a week. She brushed back
her hair and then flipped the dead bolt.
Inching the door open, she peeked
through the crack at the son of one of the executives' wives. Marianne had
requested her son help Brie, just handle a few small jobs around the house so
she wouldn't have to. Thankfully, Jason had agreed. Now, he seemed to arrive
whenever she needed help.
The chilly night air touched her
cheek. Afraid he'd see her tears, she brushed her hands quickly over her face
and rushed through her greeting. "Hey, Jason, we're all fine, so you can just
head on home."
"I'm in no hurry." He edged
forward, his hand resting on the door. The gap widened. "I had a job at a house
down the street. They needed a toilet reseated. Only took a few minutes, so I
decided to stop by on the way home and see how you were doing."
Brie blocked the door from swinging
open any further. She struggled for a way to deny him entrance. His mother was
one of her best friends. He coached her son's little league baseball team, and
had stood beside her during the birth of her daughter.
"Jason, it's really not a good
time. The house is a mess. The kids are in bed and well…" Her cordial manners
sent a bullet of guilt through her for being so impolite. She edged back a
step. The crack grew wider. "If you want to come inside, I guess I can rustle
you up something to eat."
Yes, food,
the ever-ready gift of peace.
She'd hide in the kitchen, while he
rested in one of the recliners in the living room. Then once she had everything
ready, he'd eat, leave, end of story. He'd head home, and all would be right
with the world. She frowned as he stepped across the threshold, but did she
really want to cook?
Purchase ebook at:
Smashwords | B&N | Kobo | Apple | At Amazon (worldwide link)
Remember to leave a comment for a chance to win one of my ebooks. Giving away three from my list of titles.