Home » Articles posted by Diana Castilleja
Word Count: 25,241
Photographer Ralph Haraldsson's birthday celebration starts to turn disastrous when he runs into his ex, and it seems to be headed downhill from there. Julian Franzese, an off-duty cop with a hotter-than-sin body, gets co-opted to take Ralph home when the friends he came with run into problems. Even though they've never met before, Julian defends Ralph's wounded pride from his ex and his body from a creepy patron. The relationship starts out cool, but Ralph soon warms up to the persistent Texan, and as they get to know each other, the temperature continues to rise. But Ralph has a couple of secrets: an old injury that could make a difference, and the room he keeps locked up behind his studio—a room where only those who play by the rules can enter. What might Julian think if Ralph shows him all his hidden colors?
All Romance Ebooks Best Seller!
Dreamspinner Press
Amazon
B&N
All Romance
Chapter 1
"I DON'T think you're grasping the gravity of the situation." Ralph sipped at his drink then gave his best friend, Tony, a squarely pokerfaced look. "I'm about to explode, my cock is so in need of being sucked."
Tony chuckled and rolled his eyes. "You're such a drama queen," he accused.
Ralph pursed his lips and then swallowed the rum mix in his glass. "I need another one of these." At least one more. He wouldn't argue a half dozen. He tipped the tumbler, then tapped the bottom to get the last chunk of ice.
"Ralph, you're only thirty-five. It's not the end of the world."
He huffed. "Says you. You have Mr. Hottie Centerfold."
Tony laughed under his breath. "Brandon is not a centerfold." Tony leaned close on his high stool to be heard over the house style music vibrating the air. "Could be, though."
Ralph groaned loudly. "See!" He smacked the tumbler down. "Fetch, or I'm going to get pissy."
"Okay, okay." Tony rose from his seat. "Stay."
"Arf.
"Hey, you just told me to fetch."
Ralph glared at him, then "Touché." He sighed once Tony was out of earshot. It wasn't his friend's fault he was feeling like warmed over shit. Turning thirty-five should have been a good thing. He was settled in a good career, juggled more accounts than a sane man would ever dream of taking on, and his best friend had brought him out to celebrate. Sadly, it wasn't turning out to be the party Tony thought he was giving him.
Three nights ago, he'd bumped into his ex. Darling Jackie had rubbed his wonderful new love life in Ralph's face. When Ralph hadn't been able to produce even a name, Jackie and his beau had left in a wail of laughter. Ralph may have only just turned thirty-five, but lately he'd felt eighty.
While he waited for Tony's return, he ran a hand down his thigh where he sat, the sleek linen pants holding their crease. The rich, seashell-white tone went well with the rose hue of his shirt. It was late summer and he wanted to enjoy the colors before fall sucked out all the brightness from every fashion eyeball on the planet. He detested fall. Orange. Who in their right mind built a wardrobe around orange and brown? He could work with mint green…. He shook his head. Who was he kidding?
Give him spring and summer. He could almost work with winter, but fall? Hell no!
He shivered, wrapping long fingers around his upper arms, sending a seeking look into the crowd, hunting for Tony. It was early yet, so the dance floor wasn't very full, but that was only a matter of time. Ralph was a watcher, not a dancer. Maybe by the time he was a little more plastered he'd enjoy the scenery more. He guessed he was still stinging from Jackie's kiss off and the fact that he was hornier than hell with no hope in sight.
"Hello, sugar."
Ralph rolled his eyes at the interruption to his mental tirade, not to mention the exaggerated drawl. "Please." Last he checked, Texas was east. As in, welllll east. He turned to the interloper to give him a very vocal smack down. He was doing just fine pouting alone, thank you. He just caught his tongue from rolling out loose and free. The snark-filled, biting remark was cut off at the pass. "Uh, hello." Da-yum.
Shoulder to shoulder, eyes the color of sweetened cappuccino gleamed at him from beneath too-perfect eyebrows, surrounded by some of the thickest, darkest eyelashes Ralph had ever had the good fortune to see up close and personal. He was definitely delicious, and Ralph had seen all brands, types, and breeds when it came to men, naked and clothed.
It was a good thing Ralph's lungs worked on autopilot because this guy had sucked every atom of oxygen right out of Ralph's chest. Immediately, his mind's eye began putting him in different poses and lights, wanting to capture all that handsome to save, and maybe to savor. God, the gorgeous things he could do with this man. And that was with his clothes on.
His new admirer shifted where he stood, putting him just that much too close for comfort.
Ralph batted him away, the move snapping him out of his stupor. "Personal space. I don't even know your name."
"Julian." The gorgeous man purred it into Ralph's ear. The ensuing rush of lust that coursed through Ralph's body was hotter than lava. "Why are you sitting here all alone, a beautiful treat like you?"
"I'm not alone."
A deeper-than-brown eyebrow arched teasingly. "Oh?" He blatantly searched the table. "I'm sorry. I didn't see your imaginary friend."
Ralph growled. "That's not even close to being funny." Gratefully, Ralph spotted Tony weaving back to the table then. "See?"
"Deduction. He's not yours."
Ralph gasped, leaning to stare upward into Mr. Perfect's face. "Why would you say that?"
"He's wearing a ring. You are not. Plus, three drinks. Unless Mr. Imaginary is real, I sincerely doubt that is for me."
The light stroke of fingers at the small of his spine had his cock twitching like a flag in a brisk wind. From a touch. Ralph wanted to grind his teeth. "So you're an infuriating charmer?" He twisted his lips in mockery. Good looks be damned. The man was arrogant as hell.
"Here you go." Tony slid the drinks onto the table, then faltered as he focused on Julian. "Uh, sorry. Who are you?"
"Julian Franzese." He reached across the table to shake.
"Tony Teagan. Friend of Ralph's?"
"I am now," Julian purposely said close to Ralph's ear, nodding in answer to Tony. "Now I know your name. I'll know even more before you leave."
Ralph wanted to throw him off, but wasn't going to start a scene. "Presumptuous of you, don't you think?"
"I like a little coy playfulness," Julian said at his shoulder.
"You're a game hunter."
"Not as much as you probably think."
"I'm not going to play along."
Julian hummed against Ralph's neck. "So you say, beautiful. You've been caught and you don't even know the trap has been sprung."
Ralph growled. Loudly. The harsh sound earned him a curious look from Tony. "Is Brandon coming?" he asked, determined to ignore and get away  from the leech homing in on his neck. The man was draped around Ralph like a shawl. Or a boa constrictor.
"Just called. He finished his registration details and starts classes in three weeks."
Ralph wasn't surprised. Brandon was ready to tackle his final year. The guy had really come into his own since finding Tony, not only at work, but in his private life as well.
Ralph grabbed one of the drinks and started to inhale it. He knew he was just feeling sorry for himself, but he couldn't help it amid all the happiness Tony exuded whenever he spoke of Brandon.
"So what do you do, Julian?" Tony asked, easing closer to talk over the waves of sound from the bar and music.
"I'm a cop."
Ralph spit out his drink. Julian was nice enough to grab napkins and cover his leaky chin.
"Easy, sunshine."
Ralph glared at him again. "What is with the nicknames?"
"One of these days, I'll tell you." Julian winked.
"Any particular department?" Tony asked.
"Street patrol. Nothing exciting. Well, not often anyway."
Ralph spotted the arms first as they appeared looping around Tony's middle, then the cap of red hair. The sheer pleasure and focus that overcame his best friend threatened to kill Ralph with jealousy. He wanted that. So badly.
"Hello, beautiful boy. How was it?" Tony asked in greeting.
Brandon slunk around, coming up under Tony's arm to be cradled into his side. "Long lines, bitching, moaning. I think someone lost it but I wasn't close enough."
Ralph caught the shudder of distaste. That had to be charming to witness.
"Nerves?" Tony asked. He wedged Brandon between his thighs, holding him as close as publicly allowed.
"I wouldn't be surprised." Brandon nipped at Tony's chin until he got a kiss in greeting.
Ralph felt Julian's body shift into his side. "I know you." Julian peered openly across to the other pair.
Brandon's lashes lifted when Tony straightened. "Oh?"
He snapped his fingers. "The tea ad? Right?"
Brandon beamed and laughed. "Yeah. How many of those billboards did Gwen put up, anyway?"
"I've seen at least three," Julian answered. He offered a hand. "Julian."
"Brandon."
And just like that, Julian became part of their group whether Ralph wanted him there or not.

JULIAN BENT close. "Why are you fighting it?"
Ralph glared at him. "Because I don't know you. You make nice with my friends, move in like a mother-in-law, and you're not fooling me with that smile. You have your own cologne called Trouble."
"Ah, you wound me."
Ralph twisted his body to put Julian behind his shoulder. "You should find an easier lay. It won't be me."
"Who said I wanted sex?"
Ralph rolled his eyes. Julian was careful to not make him feel threatened. He was sure given the right initiative, Ralph would still pierce him with an elbow. "I could have sworn someone said he was in desperate need of having his dick sucked. Maybe it was just my imagination, but I'm more willing to bet it was my super hearing."
Ralph swung around, a mixture of horror, shock, and arousal playing over his features. "You heard that?" he croaked.
"Could eat on you for hours," Julian murmured, letting his lips ghost over Ralph's ear. "You're gorgeous, smell like candy, feel like heaven."
Ralph frowned then pushed with a firm hand into his chest. "Okay. Trying too hard now."
"What? Honesty not something you're used to?"
"Look, smooth talker." Ralph huffed. Julian waited for the next flurry of barbs, but as suddenly as the fiery spark of irritation was aimed at him, it faded like a snuffed wick when Ralph's gaze shot behind Julian. "Oh fuck," he spat. "Shit."
Julian whirled. Something was seriously upsetting Ralph and that was not cool with him.
A hand clutched his upper arm. "Forgive me for this," Ralph whispered. The hand gripping Julian like a lifeline snaked into his hair and tugged him around. The sudden onslaught of hot and hungry lips against his was a shock. For about three seconds. Then Julian took over.
Tony and Brandon, everyone surrounding them, faded away. Julian roped Ralph into his chest and plundered his mouth. God, he was as sweet as he looked. He had a perfect upper lip and the bottom was smooth as silk. Julian hadn't expected it, but he wasn't going to pass up a prime opportunity to enjoy Ralph's mouth.
At first, Ralph barely met his kiss, but Julian wasn't going to settle for that. A firm tug on longer-than-shoulder-length hair and Ralph opened up like a dream. A shudder rolled down Julian's frame when one of Ralph's legs hooked behind his knee, bringing them deeply into each other's bodies.
Julian captured Ralph's tongue to suckle on it. Ralph was everything Julian hoped, and so much more. Julian didn't usually take wild chances like he had with Ralph. Didn't pick up guys in bars or clubs. He came to hang out with friends and share a drink where he could relax out of uniform. But the second he'd spotted that head of bright-blond hair and the lean body under the clothes, Julian had homed in like a bloodhound. It was good to know his instincts were right here, too.
Overhearing Ralph had simply been the means to make his move.
They separated from the kiss with an almost surreal slowness. "Wow," Julian panted. He'd had a feeling the man in his arms was going to be a livewire, but that…. That blew his mind.
Ralph's lips were a blushing red and there was a definite flushed heat to his skin. Julian could imagine every inch of him like that and the thought threatened to drive him insane. He toyed with the top button of Ralph's shirt, trying to get his feet and his mind back on planet Earth.
"Ralph! What a surprise." The cooed call was layered in so much false interest, it immediately set Julian's teeth on edge. He spun casually to stand next to Ralph to inspect the invading pair.
"Hello, Jackie. Cody."
"It's Corbin" came the sharp retort.
"Right. Sorry." Ralph gave them a pinched smile. The total lack of honest apology was just as clear as their feigned interest in what Ralph was doing at Burgandy's.
Julian noted when Tony and Brandon inched around the table and took up places on Ralph's opposite side, shielding him.
"Wasn't expecting to see you here."
Ralph glared coolly. "I didn't die when you left, Jackie."
Julian looped an arm around Ralph. Publicly staking his claim.
"You didn't mention you were seeing anyone on Tuesday," Jackie needled, obviously trying to see through their kiss. Honestly, Julian didn't care the reason behind it. He got one, and he was going to get more.
"I asked him not to. I've been working undercover." He gave the watching pair a shark's grin. And unlike before, he didn't offer his hand or a name.
Corbin perked up. "A detective?" Which earned him a scowling, displeased frown from Jackie.
"If you'll excuse us, we were celebrating." Julian flanked Ralph, effectively hiding him. And then, because he could and he wasn't going to miss the opportunity, he tipped Ralph's chin up for another one of those smokin' hot kisses.
"Whoo," Brandon breathed. "That is so hot."
Julian laughed gently against Ralph's lips, in no hurry to let him go.
"They're gone," Tony informed them.
"Who said it was for them?" Julian asked, watching Ralph intently. That earned a chuckle from Tony.
Ralph trembled, then shook his head. "You are so much trouble."
Green eyes locked on him, dazed and unfocused. Frankly, Julian liked that reaction.
"Why did you do that?" Ralph asked a few seconds later.
"Do what?"
"Lie."
"Why did you kiss me?" he countered, not in the least angry, though he knew Ralph was probably expecting it. He'd figured out pretty quickly the kiss had been a ruse. Well, at least that's how it had started.
It didn't end that way.
Ralph swallowed and dropped Julian's gaze. "I shouldn't have. I'm sorry."
"I'm not." He tickled an earlobe with the tip of his tongue. "I knew perfectly well what that was. They'll never know the difference and you get to keep your pride. But don't think for a second that I'm playing a game."
Ralph tipped his head, giving him a cool stare. "There you go again."
"You. Trap. Sprung." Julian couldn't hide the hint of laughter. "You'll see I'm not such a bad guy after all."
Ralph groaned. Loudly. Then sagged into Julian's chest. "What have I gotten into this time?"
Dreamspinner Press
Amazon
B&N
All Romance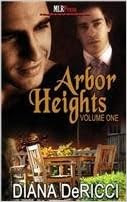 Beneath the Shield Jack Torres has been harboring, zealously nurturing a hidden guilt for three years. This mire of emotions has hardened his heart and his want to reconnect to the living world, keeping him isolated and unapproachable. Brant Teller is a chance encounter Jack keeps from growing physically violent in a crowded nightclub. Parting ways, Brant doesn't expect to see the brooding, silent officer again. Yet when a domestic violence call brings the surly officer right to his ER, Brant takes a chance. What begins as a Sunday of football has the possibility to become so much more. If Jack will open himself up enough to release the agony of his own personal nightmare.
Together Isaac hadn't counted on the resurgence of an old attraction when a friend arrives in the flesh unexpectedly. Through Shawn's pain and healing, they grow closer. But nothing could unite them more than supporting a mutual friend when he is attacked. Quinn creates an energy between the three of them that none could explain. A passion that they all want to explore. If they can only find a way to be happy together.
The Good Life Chad Rarig and Sonny Phillips have been friends since skinned knees and after school homework. Life is pretty normal, if a bit bland for Chad, until he receives a phone call that changes the rest of his entire life. With Sonny's strong shoulder in friendship and his mother's support, he cautiously embraces his fate, one that includes binkies and an utter loss of sleep. Sonny offers a chance to let Chad settle into this new wilderness of parenthood, sharing his home with his best friend. Only he definitely hadn't anticipated having to deal with an attraction that left him panting and hungry as a starving man for his best friend. His gay best friend who thinks Sonny is straight, because he's never told him the full truth to preserve their friendship above all else. Can Chad come to terms with all the challenges of fatherhood and still keep Sonny's friendship? Will either be willing to take the risk to cross that line from friendship to something more?
​
​​

Beneath the Shield
ISBN# 978-1-60820-308-5
(ebook) $5.99
Release Date February 2011
Cover Artist Deana C. Jamroz
MLR Ebooks
All Romance Ebooks
Amazon
B&N
Jack Torres has been harboring, zealously nurturing a hidden guilt for three
years. This mire of emotions has hardened his heart and his want to reconnect to
the living world, keeping him isolated and unapproachable.
Brant Teller is a chance encounter Jack keeps from growing physically violent
in a crowded nightclub. Parting ways, Brant doesn't expect to see the brooding,
silent officer again. Yet when a domestic violence call brings the surly officer
right to his ER, Brant takes a chance. What begins as a Sunday of football has
the possibility to become so much more. If Jack will open himself up enough to
release the agony of his own personal nightmare.
…Will capture your heart
~Sensual Reads; Elise
Excerpt:
​
Jack was trying to think. Brant was making even the simplest thought exceptionally difficult. Then Brant turned his head to flick his tongue out to get another playful taste and he immediately remembered at least one reason why they shouldn't.
"Your head." Jack tightened his grip on Brant's hips, urging him to listen. The bruise looked awful, the impact to his temple obvious as darkened skin seemed on the verge of turning purple.
"Not feeling a thing," Brant murmured. "Well, no pain, anyway. I'm feeling plenty at the moment." Brant chuckled as he glided down Jack's chest, his lips, tongue and teeth paving the way. Jack hardly noticed when Brant eased the button of his jeans free.
"Brant," Jack breathed. Brant's motions slowed, and he shimmied up Jack's frame until he was looking down at him.
"Shh. I'm seducing you. Take it like a man and shut up." He brushed tender lips to Jack's.
Jack blinked. Seducing? Wicked and heated green eyes stared into his. He gulped. Faster than a lightning strike, Brant reversed direction down Jack's torso and was even then sipping kisses to his stomach. Warm breath bathed his skin. He felt as much as heard the grating sound of his zipper being lowered, then the unmistakable release of pressure on his engorged shaft as the material was spread.
An appreciative purr was his only warning before the heated slick of Brant's tongue shook hands with Jack's cock.
Jack groaned. His brain ceased to function. Brant hooked the waist of Jack's jeans and tugged, yanking them and his briefs over his legs. "God, you're gorgeous. I can't say it enough," Brant murmured with deep admiration. Jeans vanished over Jack's feet, his socks following as if by magic. Jack clutched at sheets, the blanket since vanished to somewhere unknown.
His body was on overload. He'd fought the attraction. Now, apparently starved, all he could do was lie there and take what Brant dished out. Because even he couldn't lie effectively enough to say he didn't want it. He'd known in some part of his head that being in this bed would have one of two outcomes. Jack had prayed he'd be strong enough to fight this choice. Knew as soon as he felt either of them stir, he should have left the bed.
For some reason, he really couldn't find the anger at himself to know he'd failed to avoid it.
Not when Brant's tongue was… Oh shit. He moaned, gasping as Brant licked and lapped at heated skin, his nuts being suckled like sweet plums between Brant's lips. The firm up and down stroke of his hand on Jack's cock was heaven.
Seduction successful.
Jack couldn't fight this, couldn't push Brant away. He couldn't inflict physical pain a second time to convince himself he didn't want it, because he did want it. God, he wanted this, wanted Brant badly. Brant was touching him everywhere. Fingers, lips, tongue, even little bites on the sensitive skin of his inner thigh. Jack shook with the force of his burgeoning need. It was surging, threatening to crash over him like a tsunami wave and sweep him under by the sheer force of Brant's oral attack.
Pressure encouraged him to broaden the V of his pose and he did, without qualm, without hesitation. He could hate himself after for caving, for wanting, for needing. The extent of his mobility was to grip the sheets anyway. Escaping wasn't an option any longer.
Brant held his thick dick firm as he inched upward again. "Well, look what I found in my bed," he said. Jack slit his eyes, focusing on a bewitching smile and a gaze that spoke of pleasures to come. Sidling beside the bed to stand next to a prone Jack, Brant opened the drawer of his nightstand.
"Brant." He swallowed and tried again when even he heard the adamant growl of desire in the single syllable. Though he wasn't sure if he was truly asking him to stop, or something else, something that he craved but couldn't ask for.
Brant's eyes drifted shut, his shoulders rolling. "God, just you saying my name makes me want to come." He tossed a tube and a couple condom packets to the other end of the bed. Freeing his control of Jack's cock, he swept his sweatshirt over his head. Jack sucked in a breath at his first real view of Brant. "I hope you're not disappointed. I can't get the physique you have. Believe me, I've tried."
"Are you serious?" Jack gave in, rolling to a hip to sit in front of Brant. Tentatively, relearning the motions of touching for pleasure, he formed his hands to Brant's body, sculpting the slopes and valleys with unsteady fingers. His mouth watered, wanting to taste him as much as Brant had feasted on Jack. Firm pecs with taut nipples, a light fuzz of hair that would be arousing as hell against his own skin. There wasn't any fat on the man. Smooth hips and an even better ass now that it was about to be naked. He wanted that. Now.
Brant threaded a steady hand into Jack's hair, halting his forward foray. "Not this time. You touch me and I'll go off where I stand. I've wanted you for weeks." Softening the block, Brant bent and kissed Jack, dancing his tongue over Jack's lips, gliding his loosened shirt completely off his shoulders in the process. "Undo my jeans," he whispered, then slipped his tongue between Jack's teeth to tantalize him again.
Jack did, quickly releasing the button and zipper then rocking them over Brant's hips until they puddled at his bare feet. Brant stepped out of them, punting them out of the way.
Jack was lost with his heart racing in an erratic tempo. Thick and red, Brant's cock tempted him, the large head pointing at him like a spear, a spear he wanted to get his lips around. Hunger burned through him. Need possessed him. A low growl bubbled through his chest. His facade of humanity was quickly being shredded by a hunger so intense, he quivered.
Jack cupped a hand to his hip and tugged before Brant realized he was bringing Brant to Jack, not leaning toward his prize.
Brant's body bowed in surprise, driving his hard shaft deep into Jack's mouth. Jack moaned the instant thick flesh filled his mouth. So good.
"Jack!" Fingers furrowed into his hair, clutching as Brant stiffened. Blood thickened the cock between Jack's lips as he sucked. Sighs and whimpers fell from the doctor's lips, falling on Jack's ears and turning him on more.
Riding the heavy length to the end, he gripped it at the base, then as an added shot, he stroked his cheek with the tip, running over the abrasion of his beard growth.
Brant's shout was music, deep, lusting, hungry. Nails dug into Jack's naked shoulders. "Fuck! Jack…need…now." The man was trembling, leaning more on Jack than standing.
Reaching up, Jack palmed the back of his head and tugged him to his lips, claiming that hot temptation for himself. "Then fuck me, baby."
Brant moaned, harsh breaths and flushed skin signs of his need. Jack went willingly when Brant shoved him to the bed.
"Over. Want that ass," Brant said, climbing once more on the bed behind Jack. A single, stinging slap on his ass pulled his body as tight as a corkscrew. He tossed his head, then pushed backward. The repeated sting of a flat palm had him fisting the blankets, a groan echoing in the room followed by a needy backward arched plea. "Shit, Jack. Your ass was made for fucking. Perfect." The hot swipe of a tongue down the crack sent him spinning.
The pop of the lube was heard bear seconds before Brant slid a slicked finger over his pucker.
Jack couldn't do more than moan incoherently. Heat and pressure built side by side.
Whispers filled the air, punctuated by needy growls from Jack and words of encouragement from Brant. "Christ, you're tight. Easy, sexy."
Jack let out a breath, relishing the stretch, craving the touch. Controlling but tender strength on his hip rocked him, eased the strain as Brant readied him.
More lube, cool to rapidly warm as Brant scissored his fingers. Jack arched when he stroked over his prostate. "Shit!" The single word was a bark that faded to a growled hiss.
Shivers crammed themselves over his spine when Jack felt the sharp bite of teeth on his ass. Then Brant slid down and played with Jack's balls. "Brant!" He was coming apart. He heard the telltale signs of a condom being opened, and waited, clawing at the bed for more.
The smooth head of Brant's cock rested against pulsing flesh. And for just an instant, a memory of Leo flashed before his eyes. Jack stiffened and shifted, denying Brant. Emotions swirled and boxed him in.
"Hey, Jack. It's okay." Brant's whispered voice purred against his ear. Warm breath and understanding dragged him back from the edge. Jack buried his face in the bed, mortified and appalled. The tender stroke of a flat palm petted his spine.
Brant. This wasn't Leo. Jack let out a harsh exhale. "I'm okay." Brant's fingers soothed and caressed more than enflamed.
"Come back to me, baby," Brant entreated. Warm lips ghosted kisses to Jack's hip. "Turn over, Jack." Brant inched out of the way to give Jack space.
He did as Brant asked, flipping to lay on his back. When Leo had made love to him, he rarely took him face to face. Leo had been energetic, roughly enthusiastic and Jack had been bigger than him. Jack hadn't minded.
Brant leaned forward, his slick, covered cock rubbing against Jack's as he held himself over Jack's body on his palms. "Look at me, Jack." Compelled by the understanding in his voice, Jack did, meeting his open gaze. "It's okay. Whatever happened. Do you want to stop?"
Did he? Brant wasn't pushing, was giving him the out. Jack firmed his jaw. Leo was gone. Jack was still a man with desires, and Brant had coaxed them back to life. Jack knew he didn't deserve Brant's attention, but Brant didn't deserve to be iced out because of Jack's failings either.
He shook his head. Understanding coupled with tender relief shone from Brant's eyes.
"Kiss me, Jack. Show me you're still with me."
Jack cupped his palms to Brant's face, searching. Not sure what he was looking for, yet feeling he'd found exactly what he needed, he brought Brant's lips to his. A moaned sigh rocked the quiet of the room. Laying over his length, Brant shifted to the side, cupping Jack's groin. He moaned into Jack's mouth as he teased the length, blood pulsing against nerves again. "You feel incredible."
Soon slow kisses turned into tongue duels of domination. Brant fisted Jack's cock, pumping him in steady, aching pulls that shot heat and need up from his balls and down his spine.
With the pleasure of Brant sliding two fingers deep into Jack's ass, Jack didn't miss a beat; he sucked on Brant's tongue as pleasure coiled tighter. Proving he was ready, Jack hooked a thigh with his hand, then gasped as the pressure intensified into a tornado of feeling, tossing him into the very center of sensation.
Kneeling between his thighs, Brant braced himself, Jack's feet flat to the bed. Jack couldn't look away from the intensity of those green eyes, shot through with lightning strikes of blue. Then Brant was pushing forward and all thought ceased as though he'd run full speed into a brick wall. All there was, was feeling. The sweet heat of the burn, the stretch, then the slick fullness as Brant filled him.
"Sweet hell, you're hot," Brant groaned, his shoulders shaking. Jack's eyes slammed shut.
Brant wasn't new to the rodeo, widening Jack's straddle and slamming in. The slap of his body against Jack's drove him insane.
"Okay?" he gasped.
"Fuck, yes!" Jack fisted his dick, fire boiling in his veins as his orgasm grew. His cock bulged in his hand, sweat coating his skin. Harsh, rapid pants burned his throat. Reaching, he covered Brant's fingers where he held onto Jack's leg. Almost as though it was as natural as the sun rising, Brant threaded their fingers together, locking their hands into one. Jack's heart raced, colliding against his ribcage. Each thrust shook them both.
"Jack," Brant moaned, his frame quivering as release bore down on them both. His face grew taut under the blissful strain. "Gonna… Oh, God."
Jack stroked harder, whipping his hand over his rigid dick keeping pace with Brant. Then he shouted, white light eclipsing all thought, narrowing his world to the man inside of him, and the feeling of his orgasm bursting free.
Brant grunted, his hips tightening as he ground down, gasping as each spurt filled the condom, thickening him against Jack's walls.
Jack knew he was going to have a bruise on his thigh. The imprint of their clasped fingers. He honestly didn't care. He swallowed, sucking deep breaths. Brant released him. Jack moaned as his body relaxed, stretching out with the man over him doing the same.
Then Brant took him by surprise, bending over him to lick with kitten flicks at the end of his dick, cleaning the stripes of white off his body. The gentle friction and his attention to the job was quickly revitalizing Jack.
Touching his head, he played with Brant's hair, damp and not quite behaving now. Brant raised his hips, reaching to grab the condom. "Don't move." Jack wasn't too sure he could.
Jack trailed him with unblinking eyes in the dim light as he aimed for the bathroom, the light coming on briefly followed by the sound of running water. He turned the light out again, pitching the room into shadows. Jack couldn't take his eyes off the other man regardless. Strong legs, a flat stomach, well muscled arms and shoulders and eyes that seemed to see too deeply into Jack.
Brant sat on the bed stealing a kiss before he took on the task of cleaning up Jack's pleasure.
"Fast recovery, huh?" Brant slid him a daring grin.
Looking in the direction that Brant meant, he gaped at his dick, still hard, standing, begging for attention.
"It's been a while," he admitted.
Brant tossed the washcloth on the floor near a pile of someone's clothes, then settled a palm over Jack's jaw. Adoring fingers stroked his face, teasing his bottom lip with feathery touches. Jack couldn't look away.
"Then let's make up for wasted days." Brant's gaze flashed with pure sexy challenge. "I have a few myself."
Jack splayed a trembling hand over Brant's bare chest. Jack knew he didn't deserve any part of Brant. As the doctor stretched out on the bed again, side by side, angling Jack to hover over him with a quiet sigh of yearning, he knew he couldn't go back to what he had been either.
He prayed that when Brant learned the truth, he could forgive Jack. He knew his chances were slim. Jack hadn't forgiven himself yet.

MLR Ebooks
All Romance Ebooks
Amazon
B&N